Our belief
The wood floors we create in a space are a stamp of our reputation beyond final payment. We undertake and complete projects with precision because we seek trusted client relationships.
Our Vision
To improve the standards of quality with our work and actions. To eliminate mis-information and myths about products and service quality. To earn repeat clients with best practices of business and service.
Our Process
Is our trademark around Denver and the Front Range. Our wood floor refinishing equipment is only part of the equation for our success. Our experience has taken far more time and effort to acquire, but is a key to our value.
Wood Floor Refinishing
Sanding wood flooring is an arduous yet rewarding process. Part of how we define experience is being good at avoiding future problems. It is essential to achieve a good bond between finish and the wood floor. Loss of adhesion causes peeling and chipped finish, which is a big problem.
Our aim is not to spread doom and gloom about what can go wrong with your wood floors. It is to let you know that hiring a professional should be about more than only price. The lowest price can bring the biggest problems if you are not careful in contractor choice.
We have experience and formal product training from Loba, Bona, NWFA, and Lagler. Combined with two generations of experience we know how to make floors that don't fail.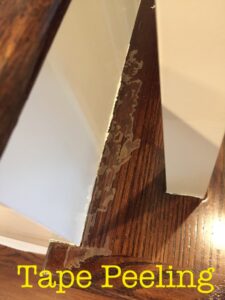 OUR PROCESS
We believe the process of wood floor sanding should command time and attention. No rush jobs or cutting corners. There is no quick or easy way to make a premium floor.
Flat and fresh
Great hardwood floors start with a flat and clean canvas. We accomplish this by methodically sanding with our Lagler sanding equipment. This equipment line is efficient at dust collection, leaving your home clean.
filling the void
Following sanding, we vacuum the floors and inspect for any loose boards and secure them. Afterwards, the floors are filled using an appropriate color matched filler.
refined not rough
After removal of the filler, we engage in several rounds of wood floor refinement. The process refines the level of burnish on the floor. The flooring surface is uniformly smooth to the touch and ready for finishing.
finishing first
We sand and finish using a variety of systems with proven performance and durability. We use a variety of color systems and penetrating stains to create unique wood floors. Our finish application procedures are methodical and consistent so your floor is finished properly the first time.