"Our floors are built to last, like our reputation."
Cliff motteler
Meet Cliff
Cliff Motteler is born of humble roots with impeccable standards required for his wood floors. A better way to think of Cliff is as the talent manager of a pool of artisans. A Peoria, Illinois native, Cliff is akin to the Phil Jackson of Denver, Colorado.
Although Cliff likes basketball he hates wood floors that bounce and roll. He knows the Denver climate and has worked in this area for many years. We will discuss all of the small details that add up to a better floor from day one. The type of floor that will not develop squeaks, large gaps, and wear through.
We stand behind our work and don't hide behind paperwork loopholes. We know how to protect our business using clear language and honest practices. Hold us to our word and we will do the same. Let's make a deal and provide you with a nice flat real wood floor that will last for a long time. No matter how many dogs and cats you have.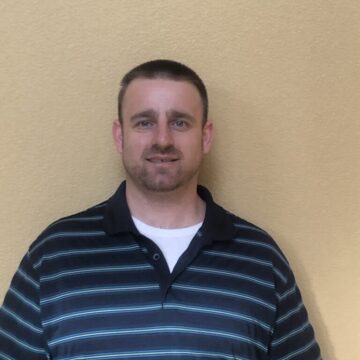 Clifford motteler
Artisan Coach
Quality starts with experience
We believe there is no easy day, shortcut, or cheat code for a properly sanded hardwood floor. We believe wood floors should always be flat with an even sheen and color. We have learned from a variety of professionals and countless hours on jobsites. We appreciate direct communication and clients with a similar respect for better standards of performance.
Why hire surfs
Wood floor sanding…there is not an easy or cheap way to quality. We provide floors that are sanded FLAT. None of the famous "Denver dishout" that comes with amateurs and cheap prices. We use only the best quality products combined with meticulous sanding and application. Offering a variety of finishing systems, we are not a one trick pony. Whether you require a low VOC oil or Glitsa conversion varnish, we know the products and the systems.
Floor sanding
Use our contact form to send us a request. The more information you send, the more accurate of a response we can provide. We understand the process and know how to talk color and finish.
Installation
Installing a new wood floor requires proper planning. The process should not be an afterthought, despite commercials you watch on television. Experience in planning is how we give you value beyond our labor.
Maintenance
We can clean and restore your existing wood floors in some situations. Send us a few pictures of your wood floor. From there, we can evaluate and provide you with a fair and objective assessment.
No Waves or chatter
Wave, drum marks, and chatter…the dreaded effects of a hardwood floor sander who does not know proper sanding techniques or maintain their equipment. We operate on one principle-Flat floors that are properly finished last longer. And they are less unsightly.